Service, quality & reviews
---
Our customers are happy!
Everyone at Blue Nandu are customers themselves. We understand what customers want, and we know that it is important keep our customers happy. And with a 9.6 we think there's little room for improvement :-).



Webshop Trustmark has very high demands for web shops. And we are proud we have been meeting these standard for over 5 years!


One is none we say at Blue Nandu. Therefore we applied for a second trustmark, and with the Webwinkel Keur we have an extra guarantee for our customers.



Since the start of our company in 2014 we stand for quality. We do what we say, and we deliver what we offer. We never sell use, refurbished, or Asian licenses that are illegal in Europe. And it makes us proud that we have been an official partner van Microsoft since 2015!



Trimble and the Dutch distributor have very strict requirements for resellers. That's why you will not see genuine SketchUp licenses at discounters on the internet. As Blue Nandu strives for the best we were rewarded with the SketchUp Authorized Reseller status.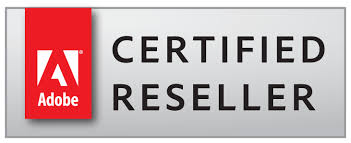 And certified we are! We passed with flying colours, and we have the right diplomas to call ourselves Certified Reseller van Adobe.
About Blue Nandu
---
Blue Nandu aims to make it easier and more transparent to order software online. All around us we see technological developments, everything gets faster and flashier, and people are bombarded with terms like 'Cookies', 'Clouds' and 'Big Data'. But developments in the presentation, purchase and delivery of software seem to lag behind. With the new website and tools provided by Blue Nandu, it can be easier for everyone.

The nandu: the greater rhea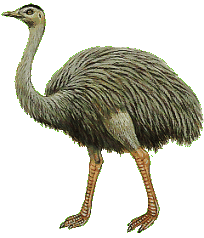 The greater rhea (in Guaraní: nandu) is a runner bird that lives in the wild in South America. The nandu is a distant relative of the emu and the ostrich, but in contradiction to its Australian and African cousins he won't stick his head in the sand! The nandu is a glorious bird, more humble than a peacock, but at least as proud. The nandu is a kind animal and therefore a popular resident at petting zoos.