Orders, payments & service
---
Placing an order
Select the product you desire and simply click 'Order now' and you will be directed to our checkout. provide your details (double check your email address is correct as this is where your unique license key will be sent) and agree to the Terms and Conditions and the Extra Conditions for Digital Delivery. When you click 'Place order now' you will be redirected to the secure online payment system of our partner, Icepay.
Secure payment
To guarantee a maximum level of safety regarding your payment, Blue Nandu uses the secure payment environment provided by Icepay. Icepay is a certified payment service provider specialising in safe and sound online payments. Icepay is monitored by De Nederlandsche Bank (Dutch Central Bank) and bound to the most stringent regulations.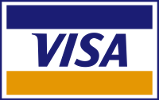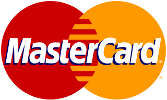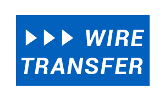 Delivery in 1 second?
On our website all products show a delivery time, and we almost always deliver win time with our promises. we keep a lot of products in our own stock. These products will have delivery time of 1 second. This means that right after you finshed and paud for an order, we will send the license key.

Delivery times: 1/2 day, 1 day
Some product we cannot keep in stock, or choose not to, because the're not so popular. We will order the license after you've placed the order. If the distributor has the licneses in stock the delivery during business hours will normally be no more than a few hours. Some licenses need to be registered with the publisher. This normally takes 1 day, but sometimes may take longer.
Complaints
With all regular questions you may call or mail us, or use the contect form. With complaints we kindly ask to email (or use regular mail), so will you have the proof when filed the complaint. We will send a confirmation shortly after, and reply within a maximum of 14 days.

If you believe your complaint wasn't handled correctly you can turn to "Stichting Webshop Keurmerk". The quality mark we are associated with.
Returns, refunds and the right of withdrawal
Digitally delivered software (licenses) cannot be returned, and will not be refunded. For software licenses the same rules apply as for digitally (downloaded) music, films and books. Because once you have it, you can never un-have it, as there is nothing physical to return.

In our General Conditions you will find the exclusion of the right of withdrawal in article 10.13 sub b. These conditions have been drawn up by Stichting Webshop Keurmerk in collaboration with the Dutch Consumentenbond (Consumer's Association). The conditions comply with article 46D of the Dutch "Wet Koop of Afstand" (Law on Distance selling) and EU regulations.

You can only place an order on our website when you explicitly agree on these terms.